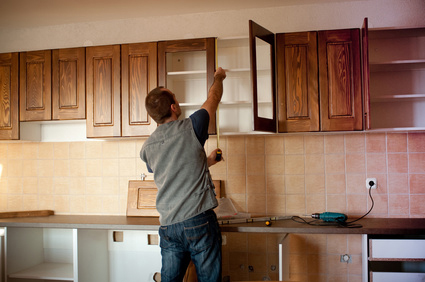 Blacktop Repair/Sealing
Anything from paving, seal coating, patching to full replacement of concrete or black top.
Drywall Installation/Repair
Our experts will install new, repair cracks and seams, or replace stamped and popcorn ceilings.
Garage Systems
Garage makeover with the best system to fit your needs. A few simple cabinets to a whole organized garage system.
Home Renovation
Our vendors specialize in major renovations. They are licensed, insured and bonded.
Interior Design/Consulting
Our experts will utilize current furnishings into a new layout to reconfigure room usage or start from scratch.
This is our most requested service. Many of us could probably fix most things on our own but never have the time. Home Services has handymen that can help with even the most minor of items.
Kitchen Design/Installation
Our budget conscious, remodeling experts will design and install your new kitchen.
Patios/Porches
Service for new patios and porches or repair for existing. Concrete or paver patios and sidewalks, screened-in porches and decks.
Wallcoverings/Wallpaper
Removal, replacement or installation of wall coverings and borders.
Window Replacements/Storms and Doors
Our window and door companies are locally owned and operated, offering a wide selection of garden windows, casement windows, patio doors, storm doors, or specialty windows. Installers are certified and trained for quality service.